About Mohanlal Sukhadia University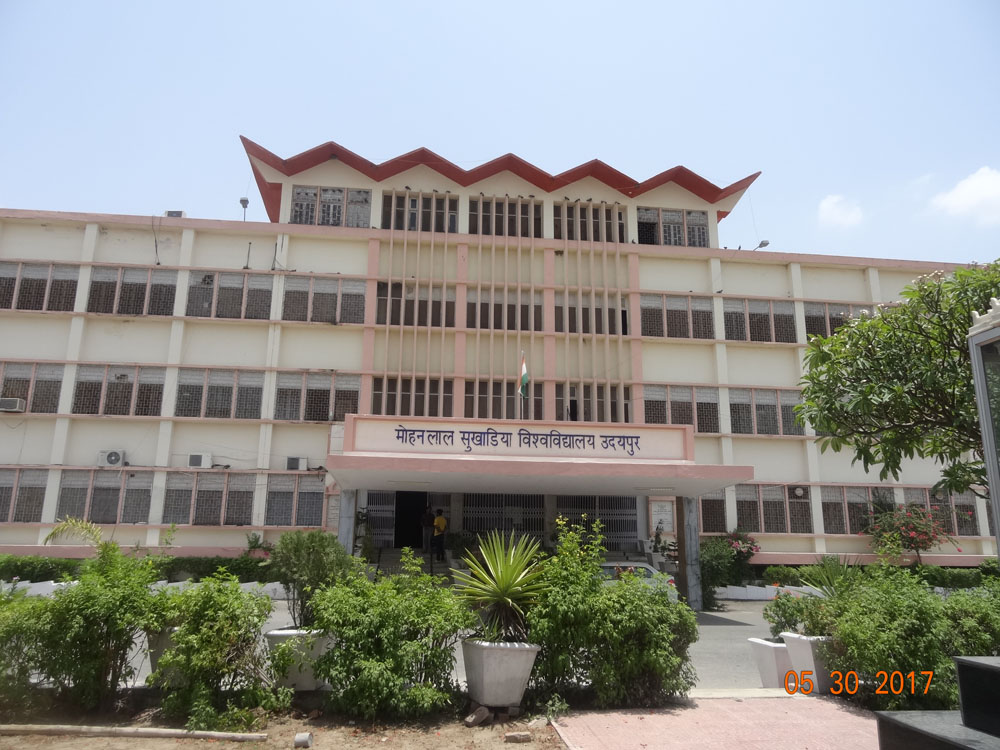 Mohanlal Sukhadia University (erstwhile Udaipur University) at Udaipur is a State University established by an Act in the year 1962 to cater the needs of higher education in Southern Rajasthan with more then 2.25 Lakh Students. The University is located in Aravalli Hill Area largely dominated by tribal populations. Endowed with rich cultural heritage, natural resources and beautiful landscape, Udaipur is a world renowned tourist attraction.
Ever since its inception university has been striving to maintain excellence in teaching, research and community service. Great emphasis has been laid in creating scientific temper, maintaining high ethical values and in keeping pace with emerging areas of higher learning. University has ensured overall socio-economic growth of all the sections of society by encouraging greater access and inclusive approach making it most preferred institution for higher education, learning and research.