About Kumaun University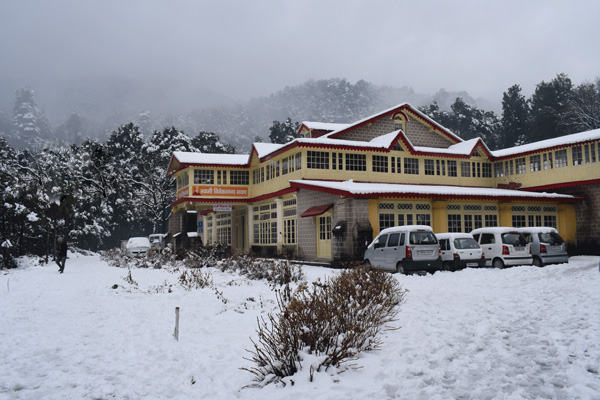 Kumaun University, a residential-cum-affliating university, came into existence in the year 1973 by notification No. (10)/8651/15/75(85)/64 dated 23 November, 1973 under the Act No. 10 of State Legislature (U.P. State Universities Act, 1973 now adopted by Uttarakhand State) with the merger of two Government Colleges, D.S.B. Government P.G.College, Nainital and Almora Government P.G. College, Almora. These Constituent Colleges were later elevated to the status of University Campuses by Government order No. E-1861/GS dated 14/15 March, 1994.
The University Grants Commission, New Delhi granted recognition to the University under section 12-B of the UGC Act, 1956 and its name appears at serial No. 177. Since then the Kumaun University is receiving central assistance from the UGC. The academic wing of the University is spread over in three campuses (D.S.B. Campus, Nainital, SSJ Campus, Almora and newly constructed Campus at Bhimtal) with an area of 5,31,373 sq.mt. (160 acres), the total built up area being 3,00,000 sq. mt. 47 Government colleges under the administrative control of the State Government, 50 Private institute and 01 Government Aided College, spread over in six districts of Kumaun region are affiliated with the University.