About AMITY UNIVERSITY, RANCHI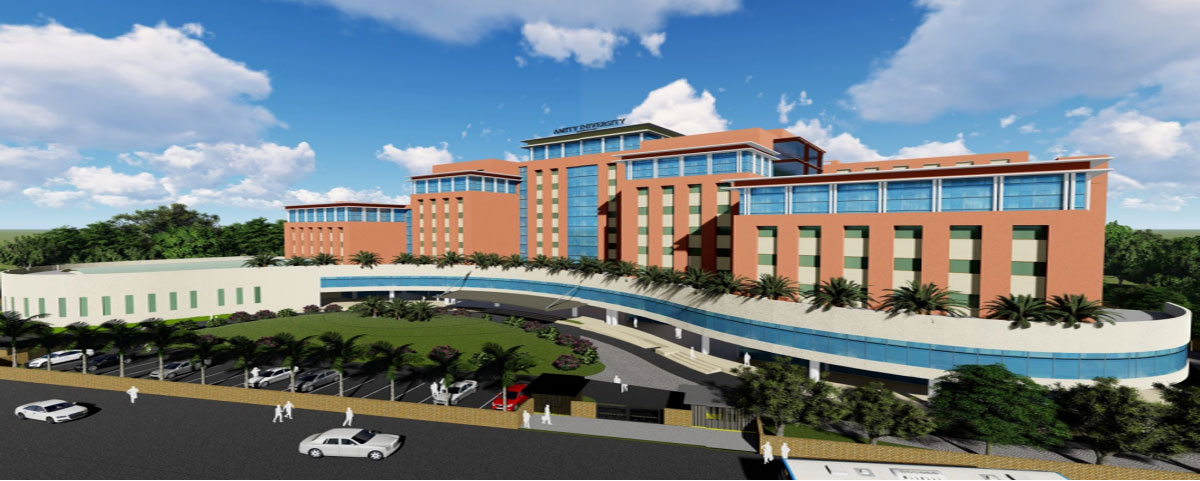 Amity University Jharkhand is a part of a 20-year-old, leading education group of India, set up with a vision to build the nation and the society by providing total, integrated, and trans-cultural quality education and to be the global front runner in value education and nurturing talent in which Modernity Blends with Tradition.
The university was established in 2016 by the Amity Education Group through the Amity University Act, 2016. This institute is a landmark project of Amity and is recognized by the UGC. The credit score system is flexible and varies according to your academic goals. Amity University Ranchi provides a number of scholarship options to help you finance your education.
Equipped with 1000 mbps Wi-Fi, spacious amphitheatre styled air-conditioned smart classrooms, 37 Hi-tech labs, three awe-inspiring Libraries and an extensive digital library, multiple auditoria, conference rooms, moot court and an excellent media lab with basics of multimedia functioning, the campus is brimming with exuberance and enthusiasm while providing the students the necessary atmosphere and facilities for the promotion of innovations in education leading to restructuring of courses, new methods of teaching, training, and learning including online learning, blended learning, continuing education and other modes of integrated and holistic development of personality.
Multidisciplinary flexible Choice Based Credit System (CBCS) focuses on leveraging the talent and innovative capabilities of students, making them industry ready. It gives them the flexibility to design their own degree and do a minor in the area of their choice. Special Value-Added courses foster their overall development.
Our Achivement
UNIVERSITY ACCOLADES: AWARDS & CERTIFICATES - BEST INDUSTRY ACADEMIA INTERFACE INSTITUTION AWARD 2020
Amity University Jharkhand was awarded as the Best Institution in promoting Industry Academia Interface in Jharkhand by ASSOCHAM in the year 2020.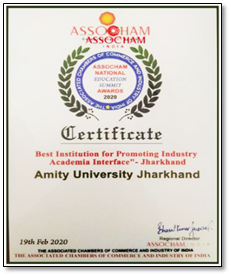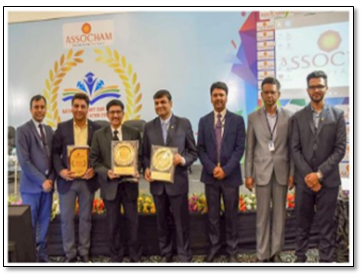 Our Placement
Top Placements
All eligible students are offered numerous placement opportunities. This achievement has been the result of the consistent efforts of the dedicated team of Industry Interaction Placement Cell which constantly interacts and associates with the leading companies in the corporate world and facilitates the placement process.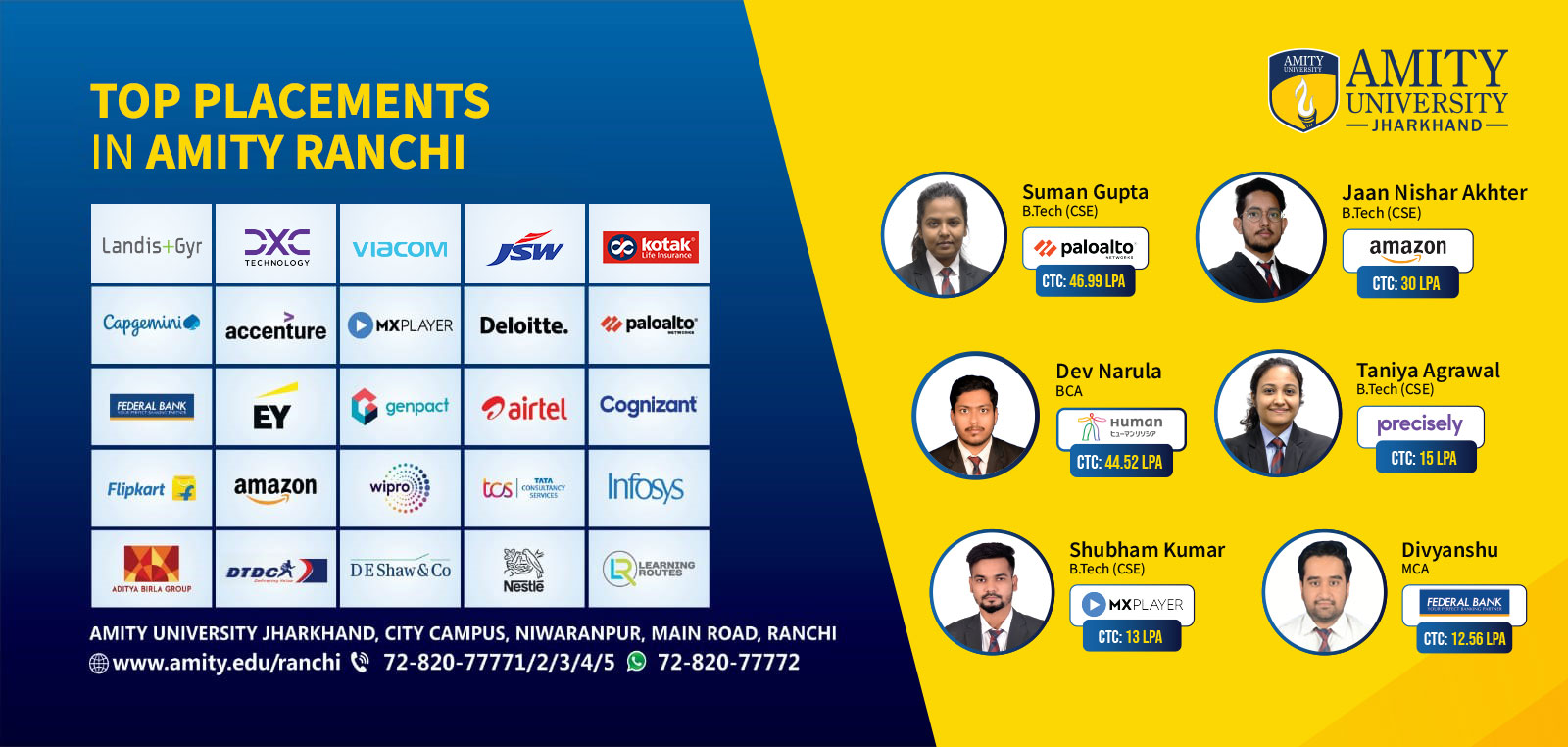 Placement Process
Pre-Placements Talk: Pre-Placements Talk (PPT) is an ideal platform for interaction between corporate fraternity and students. The recruiters share their company's vision, work culture and the available opportunities. This is then followed by detailed Q&A session to help the students gain deeper understanding about the organization and role offered.
Application: The interested students then apply to the organization through Industry Interaction and Placement Committee office. As a part of application, they submit their detailed resume which is then shared with the organization by Industry Interaction and Placement Committee Office.
Placement Interview: The recruiter's shortlist candidates to either go for Aptitude written test or Group Discussion rounds or Personal interview rounds depending on the organization's recruitment policy.
Offers and Acceptance: Once the final interview round is conducted, the company makes a firm offer to the candidate. The offer includes details such as job role, compensation package, location, date of joining and other terms and conditions required.
Top Recruiters: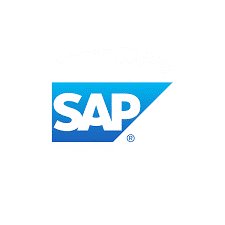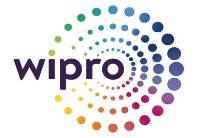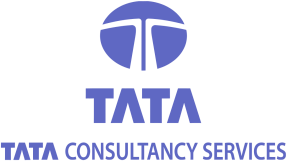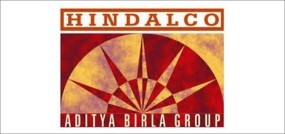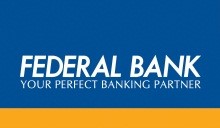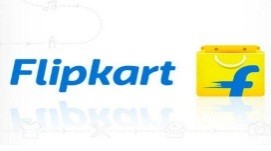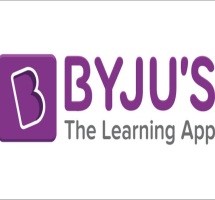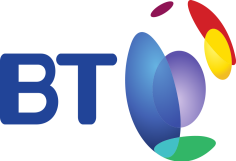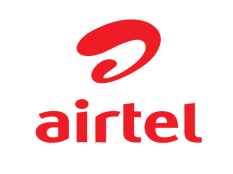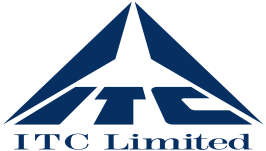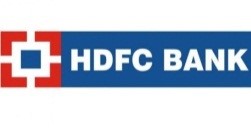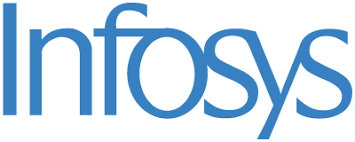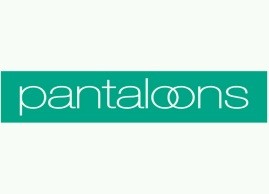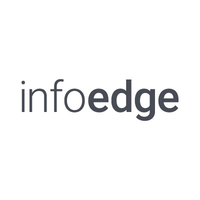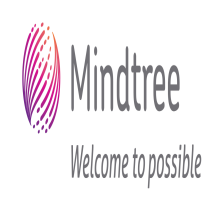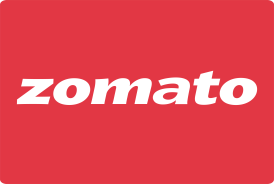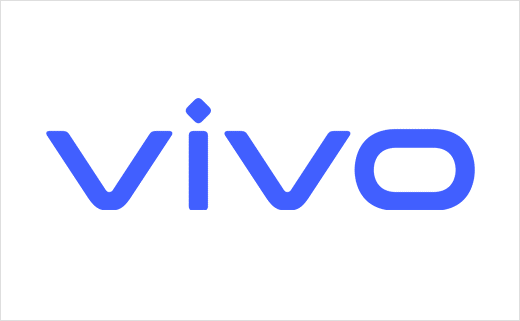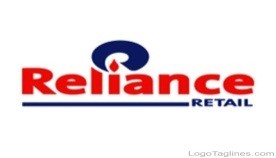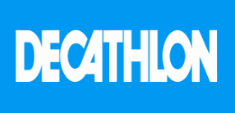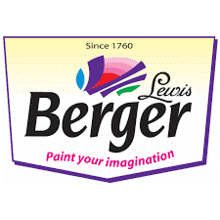 Our Facility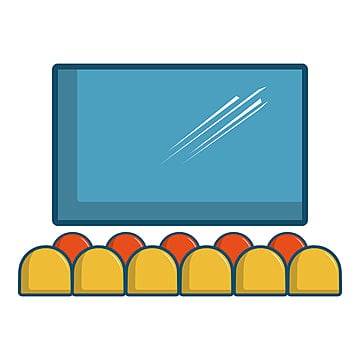 Auditorium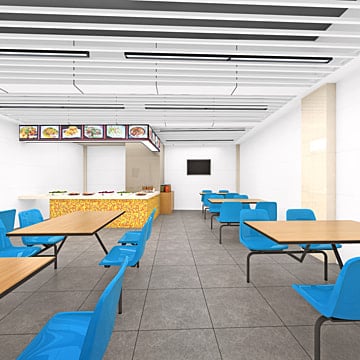 Canteen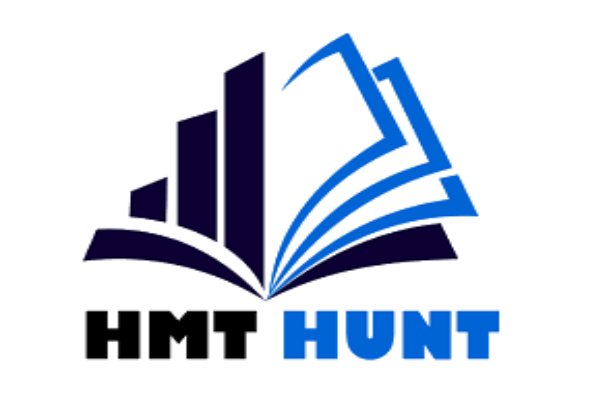 Library

Sports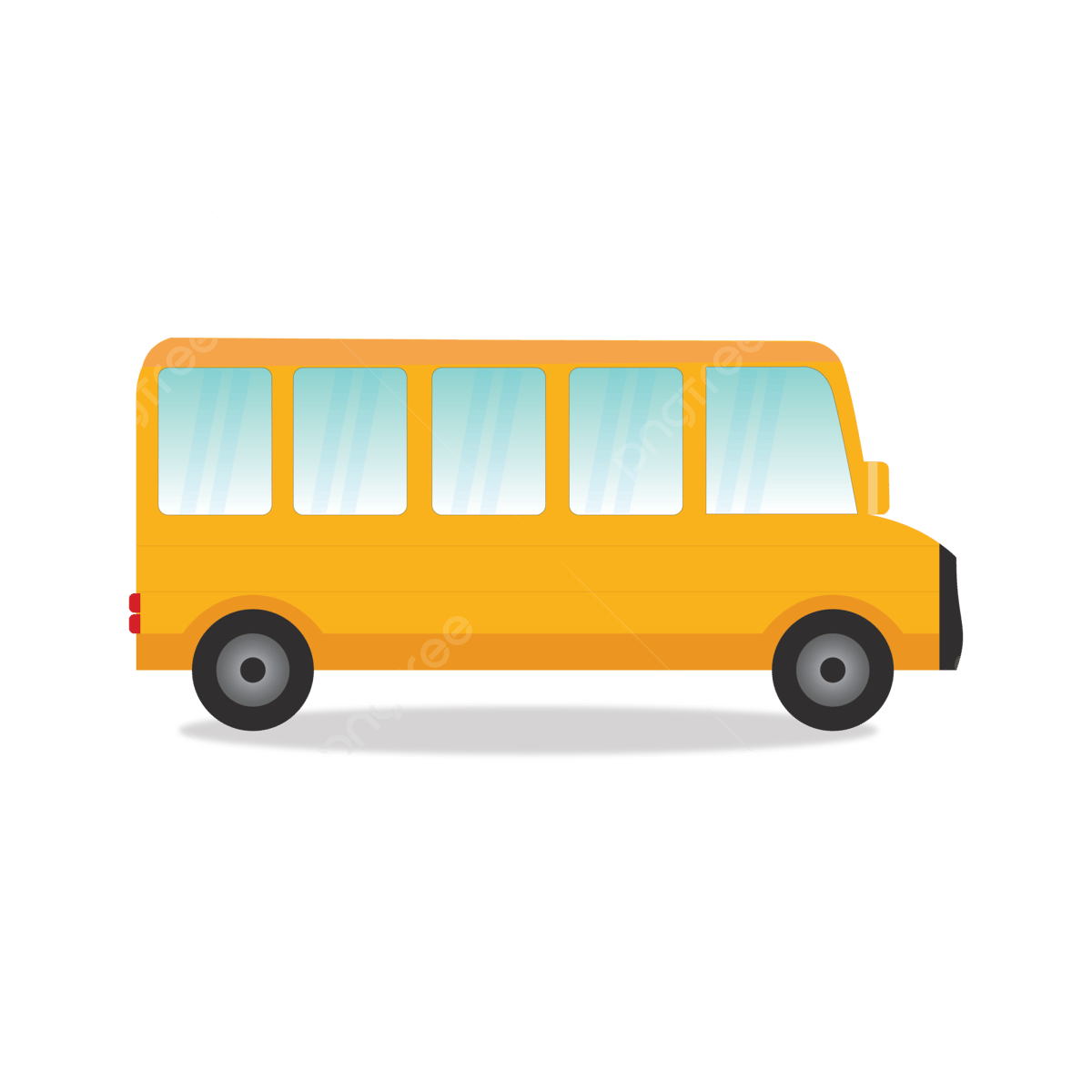 Transport